Cali invited Marilyn and myself to capture some fun light trail photos at a club in downtown San Diego called Voyer. She was able to get the three of us on a free guest list to attend the CIRCUS show and thought it might be a fun opportunity to play with our DSLR cameras. Unfortunately, the staff informed us that the camera policy had changed recently to tune of no big cameras allowed inside without prior notice. Aw shucks :(.
We debated for a few minutes as to whether or not we should still attend the show. Ultimately, we came to the conclusion that we were already here and we should just make the most of it. Of course that also meant that we needed to trek back to the car and put our cameras away before the show began.
As it happens, a number of the performers were parading along the street in front of the club just before the show trying to enlist some additional customers and work the crowd a bit. Since we still had our camera gear, I figured I may as well get a few shots. As luck would have it, Cali recognized an old acquaintance amongst the performers on the street.
Before long, we quickly hiked the few blocks to and from my car in order to stash our gear. We made it back to the club just in time to make a fashionably late entrance.
I took a few photos inside the club using my cell phone, but most of those just didn't turn out all that great.
All said and done, we ended up having a great time, even if our plans didn't go quite as expected.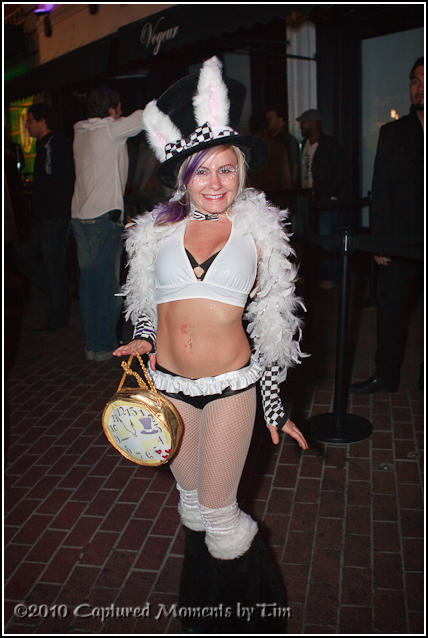 Canon EOS 40D + EF24-70mm f/2.8L USM @ 24 mm — f/2.8, 1/50 sec, ISO 400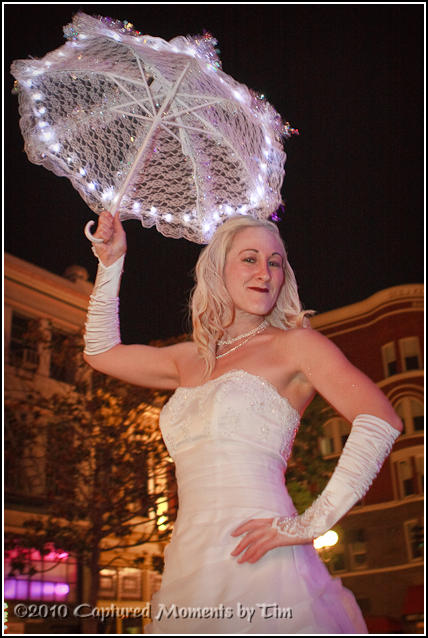 Canon EOS 40D + EF24-70mm f/2.8L USM @ 24 mm — f/2.8, 1/20 sec, ISO 400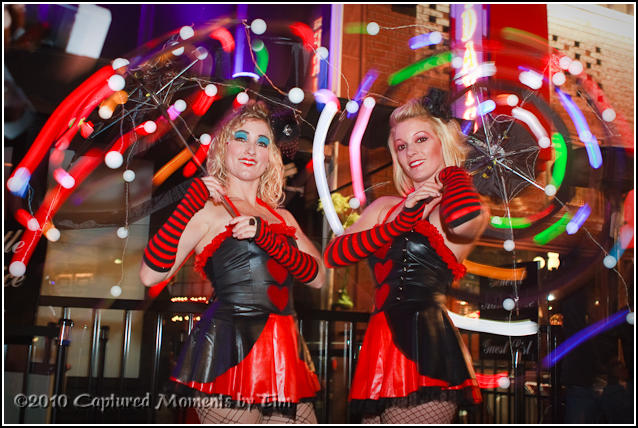 Canon EOS 40D + EF24-70mm f/2.8L USM @ 24 mm — f/2.8, 1/4 sec, ISO 400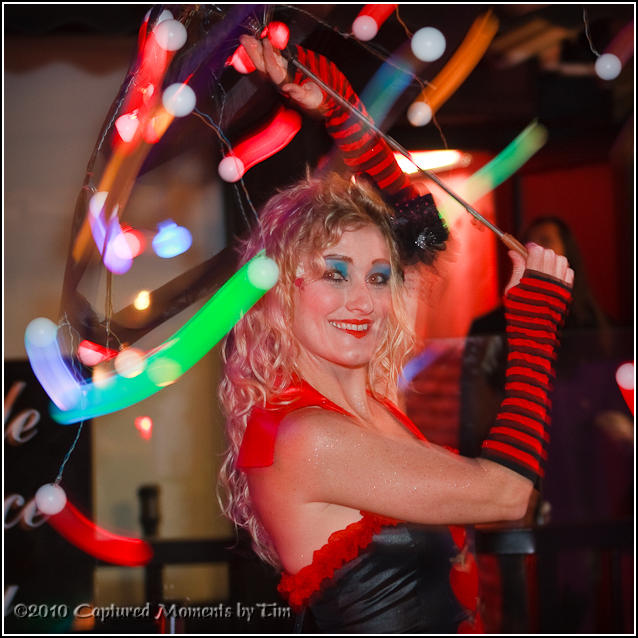 Canon EOS 40D + EF24-70mm f/2.8L USM @ 51 mm — f/2.8, 1/4 sec, ISO 400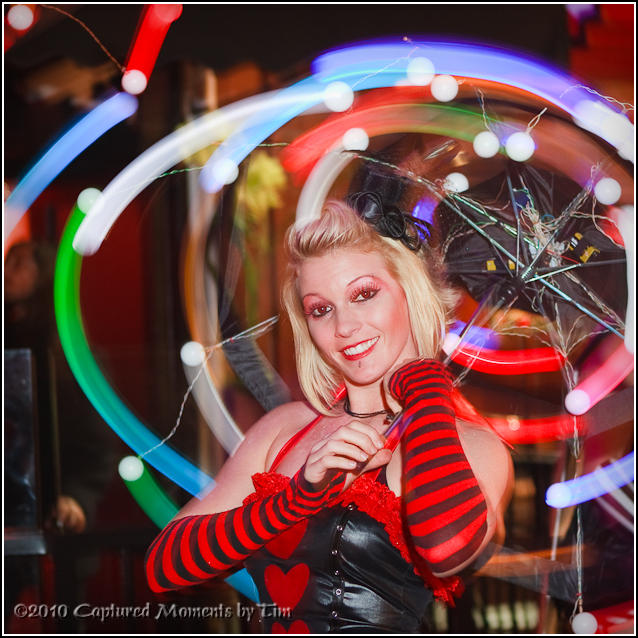 Canon EOS 40D + EF24-70mm f/2.8L USM @ 48 mm — f/2.8, 1/4 sec, ISO 400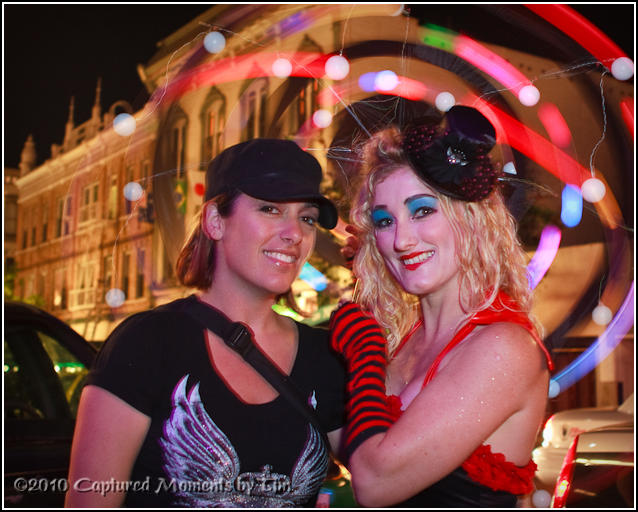 Canon EOS 40D + EF24-70mm f/2.8L USM @ 24 mm — f/2.8, 1/4 sec, ISO 400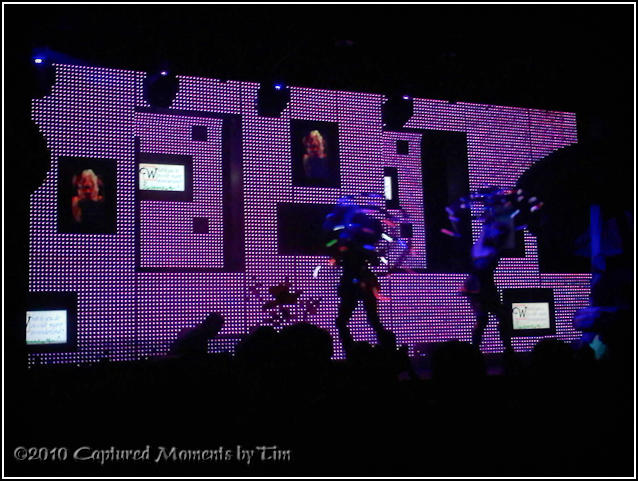 VX-9700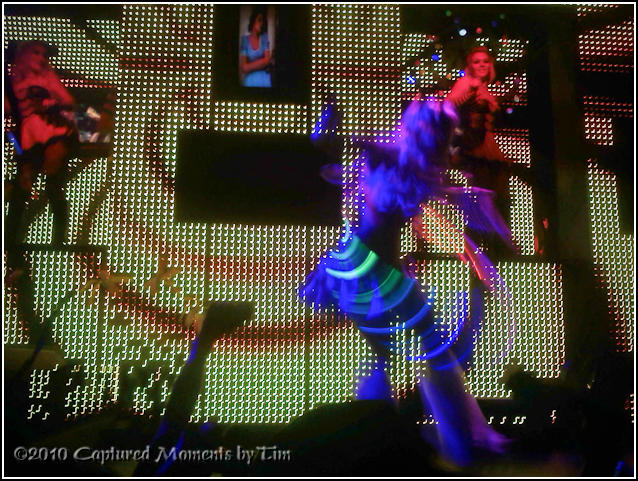 VX-9700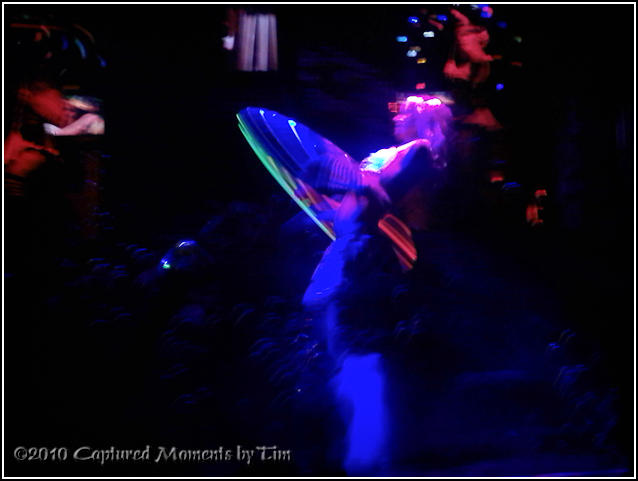 VX-9700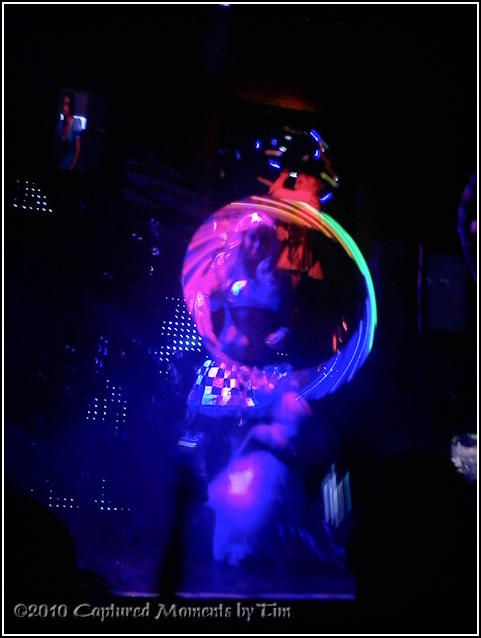 VX-9700